Overview: Clearing Google Chrome's Cache can help resolve sync issues with the Kynection web app.
Steps:
1. Click on Chrome's menu button (3 dots) and select Settings.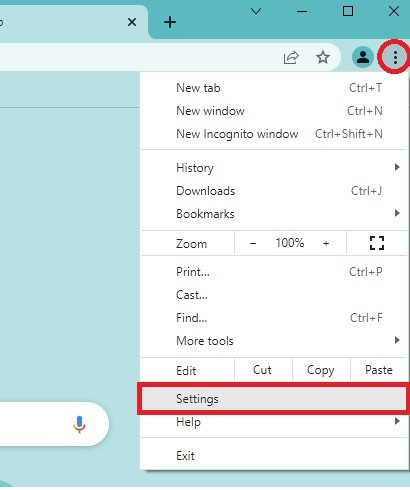 2. Click on the 'Security and Privacy' button.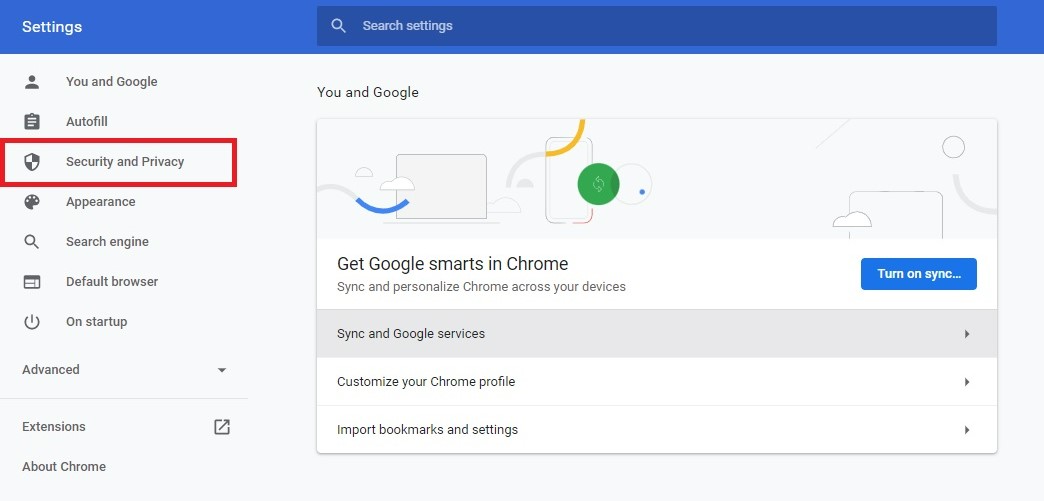 3.Click on the 'Clear browsing data' button.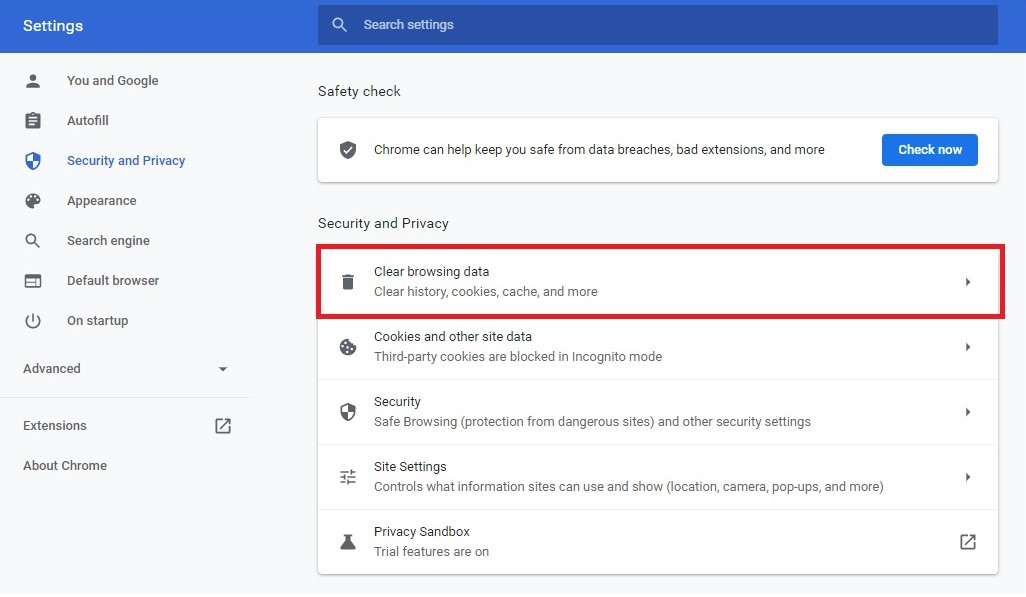 4. In the pop-up box ensure 'Cookies and other site data' and 'Cached images and files' boxes are ticked. 'Browsing history' can be unticked. Then click on the 'Clear Data' button and your cache will be cleared.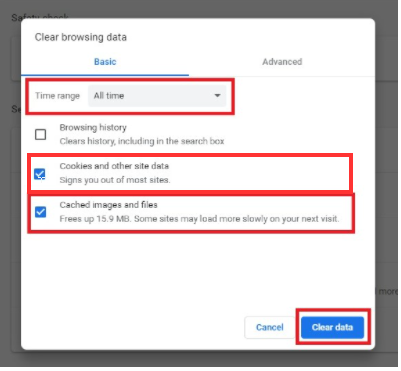 Following this, login again on the Kynection web app. If your issue persists, please let Kynection Support know.