If prestarts are not available for a piece of equipment such as a truck, excavator or wheelbarrow, it is typically because the equipment is not in a group/category which prestarts must be filled for.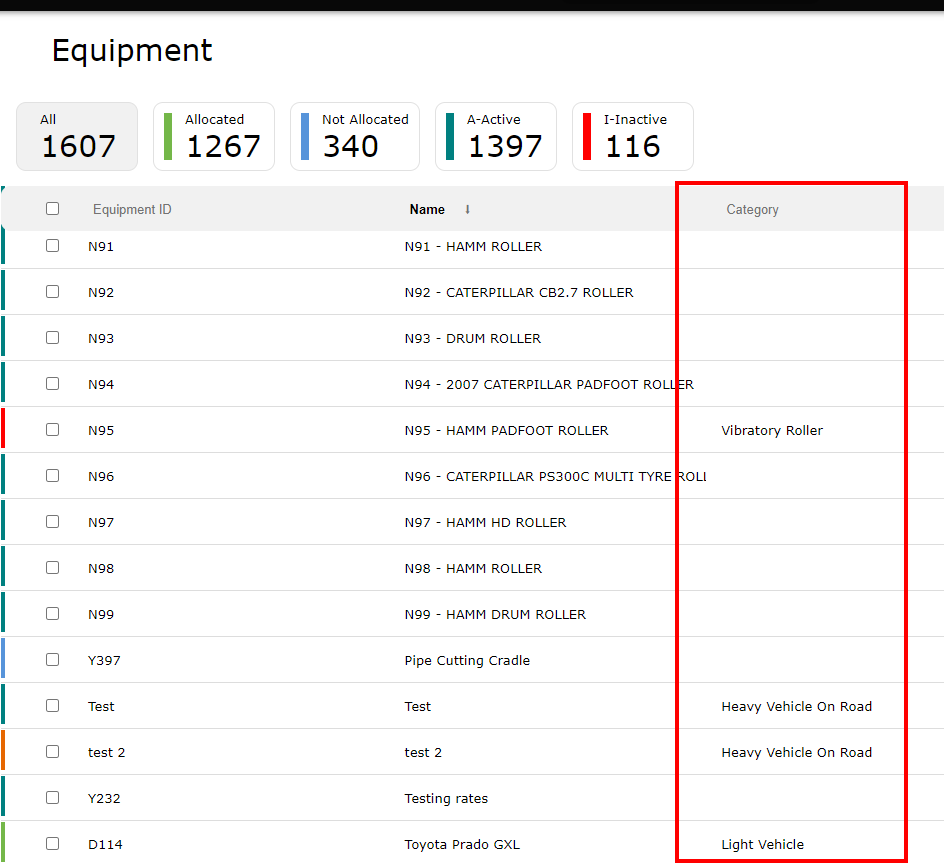 You can update the category for a piece of equipment for single pieces of equipment, or in bulk, as per the steps below
Update singular Equipment Category
Open the Equipment Module



Search for the piece of equipment you wish to update the category for. Click on the equipment



Click the edit pencil



Click on the Category field. Select the correct category from the list



Click the tick icon on the top banner to save the changes



The equipment will now have a category. If the category is flagged as needing prestarts completing, users will need to complete a prestart in the app when using the equipment on a job.
Bulk Update Equipment Category
Open the Equipment module on Web browser


Click the export icon, and select Excel as the export option



To do in bulk - export equipment list


Once downloaded open the file


The header for Category in the spreadsheet is 'group'



Fill in the group for each line of equipment. Ensure the text is an exact match in spelling and formatting. You can also export the Categories list from Kynection, and copy the category names directly from there.


Once the group / categories are updated, save the file


In the Equipment list in the Kynection Equipment module, select the three dots icon, then choose Import


Choose your file you saved earlier




The Equipment will import and update each item with the Category entered