Overview: This 'How to' will explain how to use the click and drag feature to assign different people groups and Equipment to a Site/Job.
1. Here on the right hand panel you can see the equipment, contacts and groups, you can also search for a particular item under each group with the search feature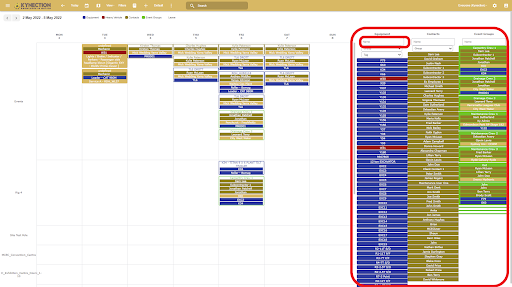 2. To put a group on a site, simply select and drag to the appropriate site/day. If you make a mistake just select and drag it again to the appropriate day.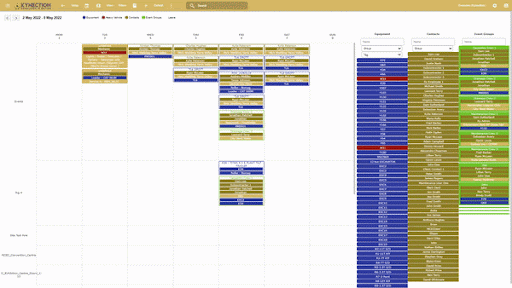 3. If the individual did not hold the appropriate license for the job you will be notified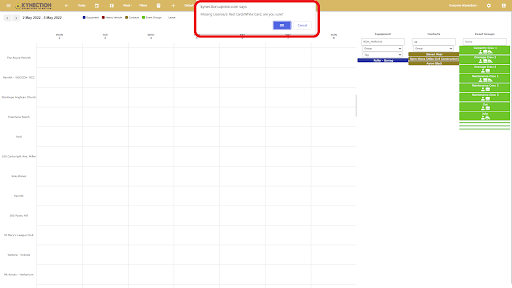 4. If an individual is on leave and you have tried to allocate them you will also be notified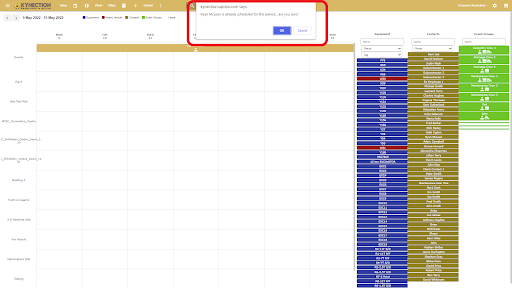 5. If a vehicle is scheduled for maintenance you will be notified when you try and schedule it