Overview: This How to will take you through how to add a note in KIM via email.
1. Create a new email and send it to your email connected to your KIM account. The subject and email body will be the note content. If you wish to link your note to a contact, company, project, deal or job use the following flags (one per line) at the beginning of the message body.
/contact aContactNameOrEmail
/company aCompanyName
/project aProjectName or aProjectId
/deal aDealName or aDealId
/job aJobName or aJobId
You can only specify one line for each type of flag, i.e. to link to more than one contact or company, you need to create several emails. Ensure their is a space between the flag and name/ID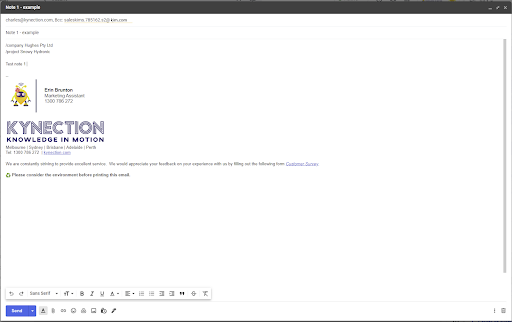 2. Once you have clicked send, it will now appear under the individual you emailed.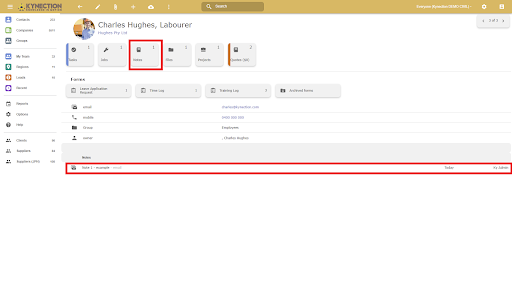 3. For this example, as we have used a project and company flag it has also appeared under the project and company
Project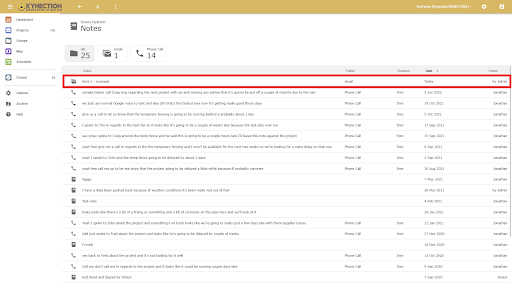 Company