Overview: Forms in KIM are in essence data collection tools. Once a number forms are submitted, it is possible to export all that data and generate custom reports. This is achieved by exporting to a CSV (comma separated value) file, and opening that file in Google Sheets or Microsoft Excel. From there, data can be sorted, filtered, counted, graphed, etc.
Steps:
1. Click on the 'Forms' Module.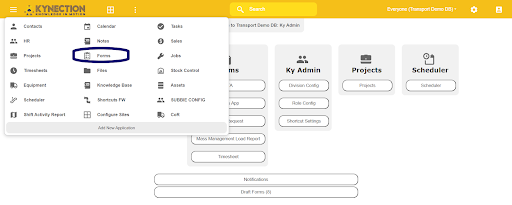 2. Click on the 'Templates' button.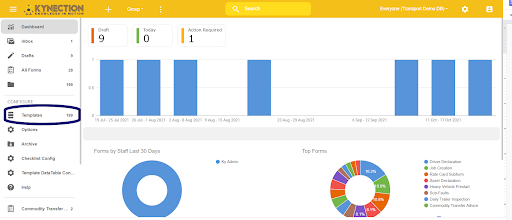 3. Click on the folder your form is in.

4. Select the form you wish to export or click the top box to select all.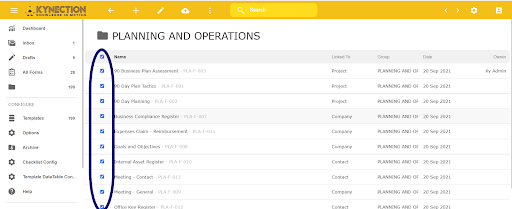 5. Click on the three vertical dots.

6. Click on the 'export' button. All of the forms in that group will be converted to a CSV File. Save the CSV file and open with your preferred spreadsheet program.