Overview: You may add various costs to equipment to indicate what it is costing the company to run.
Steps:
1. Click on the 'Equipment' Module.

2. Click on the 'Equipment' button.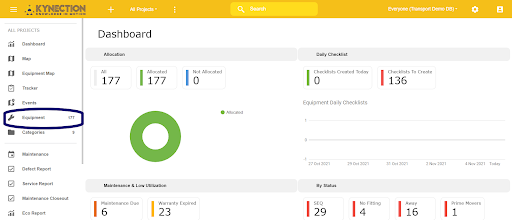 3. Select the Equipment you would like to add a cost to. For the purpose of this How To, we have selected 'Tesla K4'.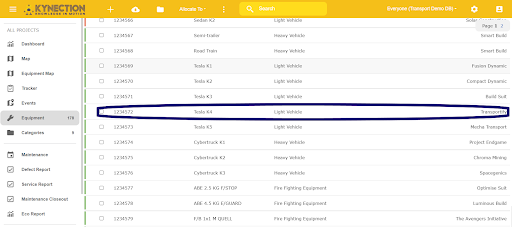 4. Click on the 'Cost' button.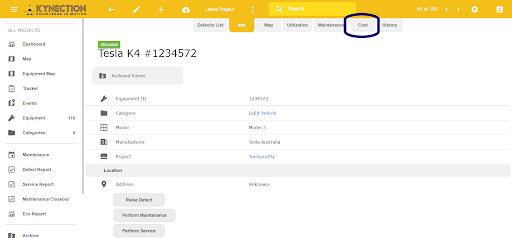 5. Click on the pencil button.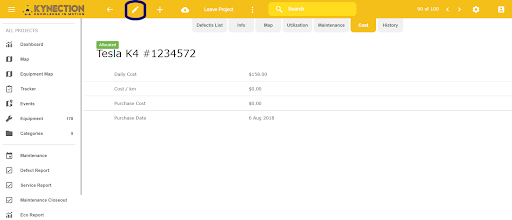 6. Fill in the different costs as appropriate for the Equipment you have selected. Not all Equipment will utilise every field, so only add values to the ones that are relevant. Click on the tick button when finished to save.