Overview: The truck is a type of equipment, so in order to add a truck, you can navigate to the equipment page.
Steps:
1. Click on the 'Equipment' Module.


2. Click on the 'Categories'' button.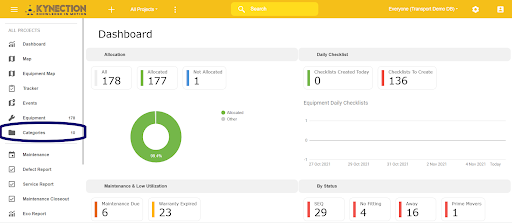 3. Click on the Category you wish to add the equipment to, for this example we will use 'Heavy Vehicle'.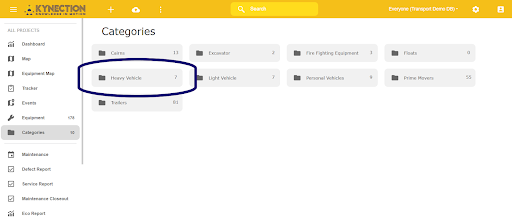 4. Click on the '+' button.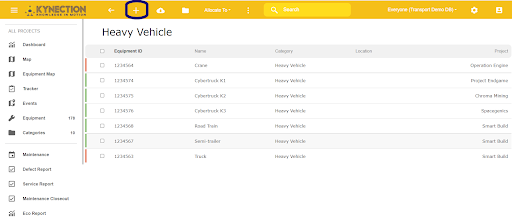 5. Complete the details of the form and click on the tick button to save.