Overview: This guide gives you an overview of the functions of the calendar module.
Steps:
1. Click on the 'Calendar' module.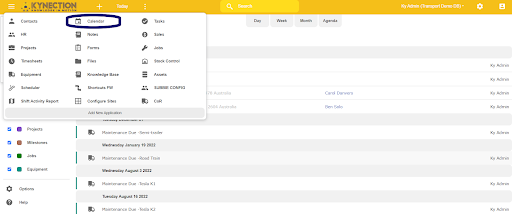 2. The Weekly view will be the Open screen by default. At the top left is a generic control window to jump quickly between your days and months of the year.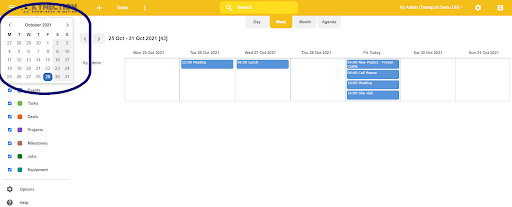 3. The panel below allows you to view only certain elements on the calendar screen. The colours correspond to the elements in the viewing pane in the centre of the screen.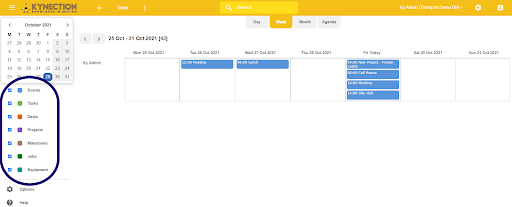 4. The toggle buttons above the viewing pane allow you to view by different time scales, or by Agenda which is a list of all upcoming events.