Overview: You can change how much information is presented by selecting different views, which include: Day, Week, Month and Agenda.
Steps:
1. Click on the 'Calendar' module.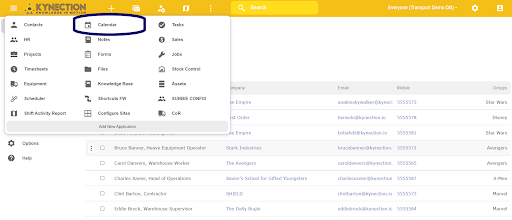 2. In this module you will be able to see the different available views.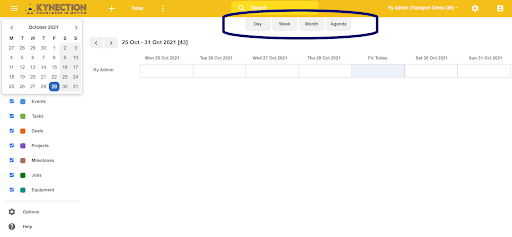 3. By clicking on each one, you will be able to see different information, depending on the view you have selected.
Day view - The day view allows you to see entries more in depth for a particular day. As well as the name of the entry, the Contacts and the Owners are also listed.

Week View - The week view displays seven days and groups entries by their owner. If an entry has multiple Owners, it is displayed separately, next to each Owner.

Month View - The month view displays all the days in the month, each entry within its associated day. You cannot see the Owner of an entry without clicking into it.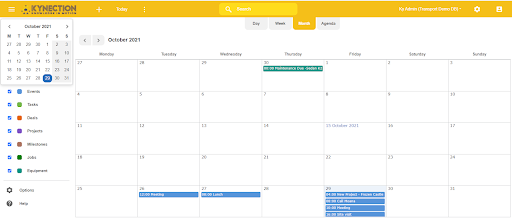 Agenda View-